Regular Price:

$16.90
Sale Price:

$12.00
1 reviews
5.0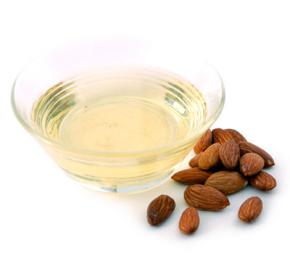 100% Natural and Pure Almond Oil Bitter
Almond Oil Bitter
Weight

Price

Sale Price

Add to Cart

100ml./ 3.520oz

$16.90

$12.00

500ml./ 17.598oz

$35.21

$25.00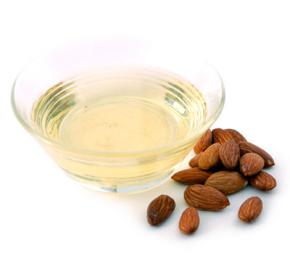 Almond Oil Bitter
Botanical Name:
Prunus Armeniaca
More Essential Products
Botanical Name
Prunus Armeniaca
Method of Extraction
Pressing method is used to extract this oil.
Part Of Plant Used
Kernels are used for the extraction of this particular oil.
Origin
North African and Western Asia are known to be the origin of this oil.
Application
Use almond oil bitter to get smoother and suppler skin. Dry skinned people make use of this oil and can improve the tone of their skin.
Strength & Aromatic scent
This oil has got a very scented and soothing aroma.
Color
It is pale yellow in color.
Blends Well With
Apricot, cassia and orange oils are the ones with which this oil blends very well.
History
After its origin in Western Asia, this oil gained importance and attention because of its innumerable uses.
Precautions
Overdose of almond oil bitter can be very harmful for the human body. It is advised that pregnant ladies and children should avoid using this oil. Seek proper medical guidance before using this oil.
Almond oil bitter is extracted from the kernels with the help of pressing method. It is a vegetable oil and is very light in weight. The tree which is used to extract it can grow up to 8 meters in height and its leaves are simple & white tinged with red color. It has fruits which have beautiful velvety drupes and are about 4 to 6 cm. this oil has got many therapeutic and medicinal uses which is helpful in treating many chronic diseases.
Cosmetic industry: - Almond oil bitter is used as an active ingredient in preparation of many cosmetic products. Since it has got vitamin A, it can give glow to the skin and make it softer than before. Also, it is considered great to prevent chapping, flaking and cracking of dry skin. Women can also use this oil as a makeup remover as it will help in undoing the makeup gently and softly.
Hair care: - As we all know, almonds are good for hair and so is the almond oil bitter. People who are suffering from the hair loss problem can use this oil to get rid of it. It helps in growing hair faster and longer than before.
Sensory organs: - It is considered a great oil to rejuvenate and revitalize the sensory organs. It supports in strengthening the human body with its rejuvenating properties.

Almond oil bitter made my skin better
I got very pissed off with my skin as it used to get chapped and drier in the cold months. My mom gave me many moisturizers to use but unfortunately, my skin did not get any better. After browsing the internet in a hope to get the perfect solution, I came across this oil and ordered it with this site. Its great to say that it has actually made my skin much better and softer.