Regular Price:

$54.17
Sale Price:

$39.00
1 reviews
5.0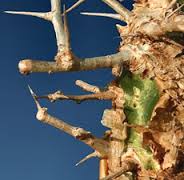 100% Natural and Pure Myrrh Absolute Oil
Myrrh Absolute Oil
Weight

Price

Sale Price

Add to Cart

15ml./ 0.528oz

$54.17

$39.00

30ml./ 1.056oz

$91.67

$66.00

50ml./ 1.760oz

$150.00

$108.00

100ml./ 3.520oz

$297.22

$214.00

250ml./ 8.799oz

$736.11

$530.00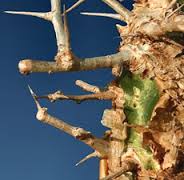 Myrrh Absolute Oil
Botanical Name:
Tilia Vulgaris
More Essential Products
Botanical Name
Tilia Vulgaris
Method of Extraction
It is obtained through the solvent extraction method.
Part Of Plant Used
It is derived from the tree resin of Myrrh.
Origin
It is native to USA, South America and Greece.
Application
This absolute oil is very beneficial for treating the various health ailments like bronchitis, toothache, chapped skin, etc.
Strength & Aromatic scent
It possesses a very strong, warm, balsamic fragrance.
Color
It is having a reddish brown color
Blends Well With
This absolute oil blends well with Algae absolute, Acetophenone, Alcohol, Allspice oil and Amber carbinol.
History
Since ancient time, the myrrh is used as a medicine for treating numerous health ailments. It was used by the Egyptian for the embalming of mummies.
Precautions
This absolute oil is safe to use after diluted with other oils but women should avoid using this absolute oil during their pregnancy stage.
Myrrh absolute oil is one of the famous absolute oils which are known for its innumerable health benefits. It is also known by the name of myrrh oil. This absolute oil is very concentrated therefore it is diluted before using otherwise it may cause the negative effects on skin. It comprise the vital elements of a-pinene Cadinene, Cuminaldehyde, Limonene, Heerabolene, Acetic acid, Eugenol m-cresol, Formic acid, Other sesquiterpenes & acids. Apart from this, it has a wonderful therapeutic properties which includes Therapeutic properties of pure myrrh oil include anti-depressant, aphrodisiac, anti-spasmodic, expectorant, cicatrisant, parturient, galactagogue, antiseptic, sedative and uterine.
This absolute oil is skin friendly in nature and comprises the antiseptic property which is useful for treating the various skin ailments such as scars, acne, dry skin, itching, Ring worm etc. It is also used in preparation of numerous skincare products.
If you are suffering from the toothache or gums problem then this oil is a boon for you. It also helpful in eradicating the bad breath problems.
This oil is extensively used to get relive in menstrual and abdomen spasm. It is also use to treat those patients who are troubling from the aphrodisiac problem such as lack of sexual desire, libido etc.
Ideal for skin ailment
I was really very upset because of my never ending skin problem. Then finally my grandmother told me about the Myrrh Absolute Oil. I used it for only ten days and you don't believe my skin infection has gone absolutely. Thanks to my grandmother who suggested me this wonderful oil.