Regular Price:

$20.00
Sale Price:

$14.60
1 reviews
5.0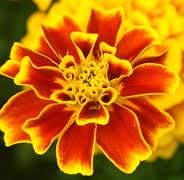 100% Natural and Pure Tagette Absolute Oil
Tagette Absolute Oil
Weight

Price

Sale Price

Add to Cart

15ml./ 0.528oz

$20.00

$14.60

30ml./ 1.056oz

$31.78

$23.20

50ml./ 1.760oz

$52.05

$38.00

100ml./ 3.520oz

$104.11

$76.00

250ml./ 8.799oz

$263.01

$192.00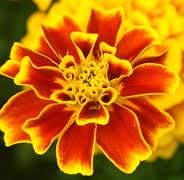 Tagette Absolute Oil
Botanical Name:
Tagetes glandulifera Schrank
More Essential Products
Botanical Name
Tagetes glandulifera Schrank
Method of Extraction
It is extracted through the alcohol extraction method.
Part Of Plant Used
Fresh flowers of Tagetes Minuta is used to prepared it.
Origin
It has originated from Egypt.
Application
It is extensively used in the preparation of various perfumery and beauty care products.
Strength & Aromatic scent
It has a sweet, fruit and citrus like aroma.
Color
The color of this liquid is Dark Yellow.
Blends Well With
It blends well with Tangerine, Lemon, Clary sage, Jasmine, Lavender and Myrrh.
History
Tagetes minuta is a tall marigold plant which is known by the name of Huacatay in Peru, Eucador, Bolivia & Chile and used as a culinary herb.
Precautions
Woman during their pregnancy phase should seek proper medical advice before using this oil.
The pure tagette absolute is obtained from the flowers of the annual herb of Tagetes Minuta which is known for various health benefits. This plant has a spindly stem which can grow up to the height of 0.6-1.3 meters and produces the yellow flowers. South Africa, Argentina, Egypt and France are the main producers and supplier of tagette absolute oil. It is also famous by the different names of southern cone marigold, black mint and stinking Rogers. This oil is easily soluble in ethanol but insoluble in water. It contains the essential constituents of Trans-beta-Ocimene - 21% Dihydrotagetone - 47.05% Trans-tagetone - 7.49%.
Due to its amazing medicinal properties, it is extensively used in the preparation of pharmaceutical products to treat the myriad ailments such as whooping, cough, cold, eyesore, mumps and many more.
It has wonderful skin friendly properties which are helpful to get relief from skin problems. This absolute oil is used in lotions, bath oils etc.
Due to its rich sweet aroma, this oil is highly demanded in perfume industry. It is used as a base ingredient in the formulation of aromatic products such as perfumes, incense sticks, scents, diffusers, etc.
It is capable of providing the soothing and relaxing effects to the mind as well as body that's why it is used in aroma therapy treatments.