Regular Price:

$100.00
Sale Price:

$72.00
1 reviews
5.0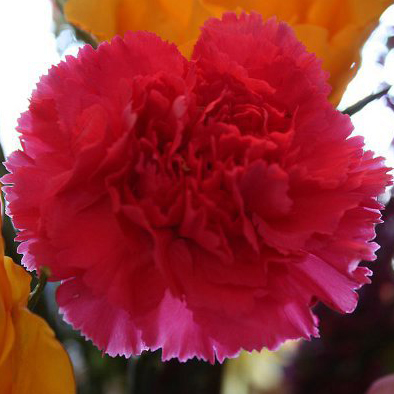 100% Natural and Pure Carnation Absolute Oil
Carnation Absolute Oil
Weight

Price

Sale Price

Add to Cart

15ml./ 0.528oz

$100.00

$72.00

30ml./ 1.056oz

$191.67

$138.00

50ml./ 1.760oz

$305.56

$220.00

100ml./ 3.520oz

$583.33

$420.00

250ml./ 8.799oz

$1312.50

$945.00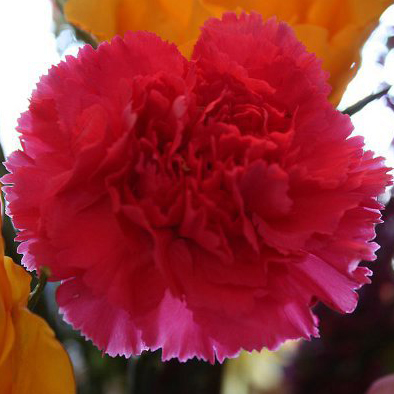 Carnation Absolute Oil
Botanical Name:
Dianthus Caryophyllus
More Essential Products
Botanical Name
Dianthus Caryophyllus
Method of Extraction
The method used for its extraction is the solvent extraction Method.
Part Of Plant Used
To extract it, flowers of Carnation are utilized.
Origin
It has originated from Egypt.
Application
It is effective in sexual problems.
Strength & Aromatic scent
It has strong herbal aroma.
Color
It is a light green viscous liquid.
Blends Well With
It blends well with Ylang-ylang, Clary Sage, Coriander and Lavender.
History
Carnation has been cultivated for about 2,000 years in Europe and Asia, and its name has originated from the word "coronation" or "corone".
Precautions
Woman during their pregnancy phase should seek proper medical advice before using this oil.
Carnation absolute oil is a solvent extraction method with petroleum ether of the flowers. Dianthus caryophyllus, clove pink or carnation, is a species of Dianthus. It is a herbaceous perennial plant that grows up to the height of 80 cm tall. The leaves of this plant are glaucous greyish green to blue-green in color, slender up to 15 cm long. The flowers are either grown singly or in a cluster of five, they are 3–5 cm diameter and are sweetly scented. The original natural color of flower is bright pinkish-purple in color but some of its species are red, white, yellow and green, have been developed.
Due to its rich, warm, floral aroma, it is widely used in massage therapy. It possesses amazing properties that can easily stimulate your mind and senses.
As this absolute oil has aphrodisiac property, it is highly effective in healing various sex related problems such as loss of sexual interest, erectile dysfunctions, temporary impotency, decreasing libido and many others. Besides this, it is also helpful in creating sensuous ambiance which can entice your partner for perfect love making.
This absolute oil is also widely used in the perfumery industry for the formulation of fragrant products such as potpourri, soaps, scented candles, incense sticks, room fresheners, scents and exotic perfumes.