Regular Price:

$12.68
Sale Price:

$9.00
1 reviews
5.0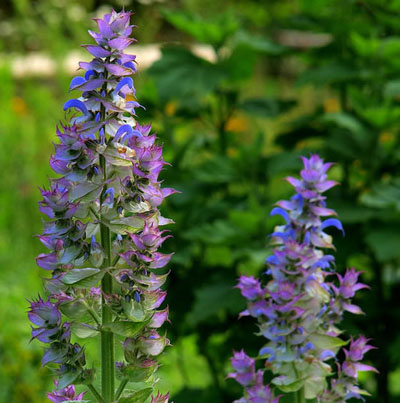 100% Natural and Pure Clary Sage Oil
Clary Sage Oil
Weight

Price

Sale Price

Add to Cart

50ml./ 1.760oz

$12.68

$9.00

100ml./ 3.520oz

$23.94

$17.00

250ml./ 8.799oz

$59.15

$42.00

500ml./ 17.598oz

$114.08

$81.00

1000ml./ 35.195oz

$209.86

$149.00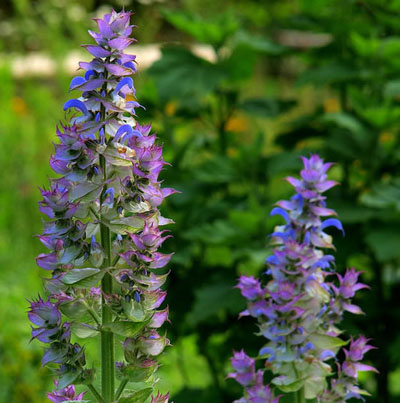 Clary Sage Oil
Botanical Name:
Salvia Sclarea
More Essential Products
Botanical Name
Salvia Sclarea
Method of Extraction
Method used for the extraction of this particular oil is steam distillation.
Part Of Plant Used
To extract it, flowery tops and leaves are made in use.
Origin
India and Bulgaria are known for the origin of this oil.
Application
You can use this oil if you are facing from the indigestion problem. It will give you instant relief.
Strength & Aromatic scent
The fragrance of this oil is nutty but very sweet.
Color
The color of clary sage oil lies between colorless to light yellow. It has got a very watery viscosity but note that, if the leaves are also included in the extraction process then the viscosity shall be more watery.
History
It's been in use to treat the digestion related problems since years
Precautions
Clary sage oil should not be used in high doses as it triggers the alcoholic effect. Ladies who are in the pregnancy phase should completely avoid this oil. Take proper guidance from a medical practitioner before using this oil.
Clary sage oil is extracted with the help of steam distillation method from the flowery leaves and tops of the plant. It is also known as clear eye, clary and clary wort.The chemical constituents of this oil are a-terpineol, caryophyllene, neryl acetate, germacrene D, linalyl acetate etc. it is used in the treatment of various diseases like lowering down the blood pressure, helps in overcoming negative emotions, cures digestion related problems and many others.
Digestion problems: - If you are suffering from digestion problems then clary sage oil is the best remedy. It helps in boosting up the digestion process by stimulating the secretion of bile and gastric juices. Flatulence or gas problems can also be relieved using this particular oil.
Euphoric: - When a person suffers from the negative feelings then this oil can be used. This oil helps in overcoming the despair and depression conditions. Clary sage oil encourages you to live your fully with ultimate joy and fun. It instills a sense of hope and confidence in a person.
Hypotensive: - This oil helps in controlling the blood pressure. Since it is hypotensive in nature, it relaxes down the arteries and veins in turn, helping in lowering down the blood pressure to a much effective level. This property is also helpful in reducing the risk of brain hemorrhage, heart attacks etc.

Good for controlling blood pressure
I am a blood pressure patient and sometimes, my blood pressure increases to that level where my body gets very warm and I start feeling suffocated. In the recent past, I was using many medicines and homemade remedies to keep my blood pressure in control but they were of no use. But, now when I have started using clary sage oil, my conditions remains much better.