Regular Price:

$6.34
Sale Price:

$4.50
1 reviews
5.0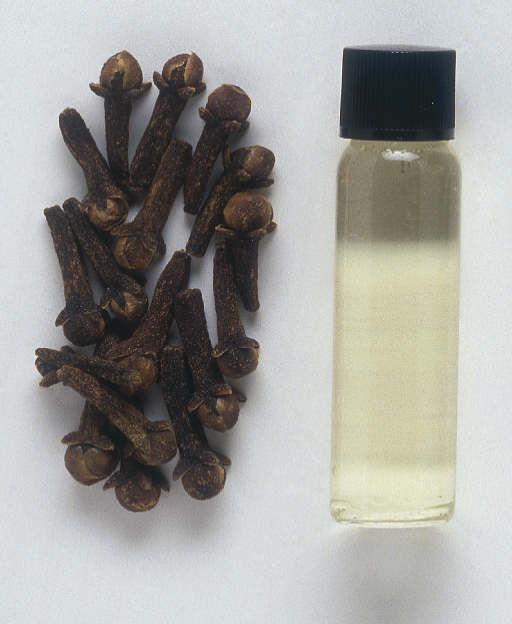 100% Natural and Pure Clove Bud Essential Oil
Clove Bud Essential Oil
Weight

Price

Sale Price

Add to Cart

50ml./ 1.760oz

$6.34

$4.50

100ml./ 3.520oz

$10.56

$7.50

250ml./ 8.799oz

$26.06

$18.50

500ml./ 17.598oz

$47.89

$34.00

1000ml./ 35.195oz

$88.73

$63.00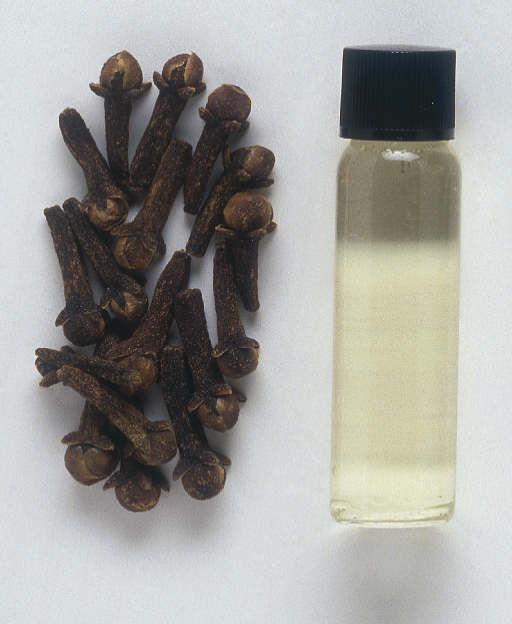 Clove Bud Essential Oil
Botanical Name:
Syzgium aromaticum
More Essential Products
Botanical Name
Syzgium aromaticum
Method of Extraction
Steam distillation method is used to extract this oil.
Part Of Plant Used
Flower buds are used for the extraction of this oil.
Origin
The origin and the countries where it is largely produced are Indonesia and Madagascar.
Application
One can apply this oil in the severe headache conditions. You can also use this oil to treat cough, colds, asthma, sinusitis etc.
Strength & Aromatic scent
Its aroma is spicy, warm and strong.
Color
This oil is colorless to yellowish in color.
History
People have been using this oil since a long way back to cure headache, earache and problems related to respiratory system.
Precautions
Some studies have proved that this oil may cause nausea, sore throat, sleepiness, kidney and liver failure so, should be used only on the recommendation of doctors. Pregnant ladies and children should completely avoid using this oil for any serious health issues.
Clove bud essential oil is extracted out of the flower buds of the plant and the method used for extraction is steam distillation. This oil has got many therapeutic properties which include antimicrobial, expectorant, antiseptic, antispasmodic, insecticide, stomachic and many others. It is constituted of eugenol, caryophyllene, eugenyl acetate and isocaryophyllene. Due to its medicinal properties, this oil is used to treat many health related problems.
Dental care: - Clove bud essential oil is used to relieve toothache, mouth ulcers, sore gums and many other problems. If you are suffering from bad throat then it is advisable to use this oil and treat it. If you will gargle with diluted clove bud oil then it will be a great relief in treating sore throat.
Stress reliever: - This oil is considered to have the stress buster properties so, if you are having deep stress then make use of clove bud essential oil. If this oil is taken internally in limited amounts, it has a propensity to relieve mind from mental fatigue, tension and anxiety.
Respiratory problems: - It is regarded as a great oil to treat respiratory problems like asthma, sinusitis, bronchitis etc. Even if you are having colds and coughs, you can use this oil as it will clear out your nasal passage and will help you in breathing clearly.

Good oil to treat toothache
My wisdom tooth was coming out and it was paining like hell. I went to the dentist and got some medicines but even after taking the medicines for several weeks, the pain was not going. I was not able to eat and chew properly. Thanks to my neighbor who suggested me to use clove bud essential oil. I used this oil and really found it to be very effective. I got much relief from my toothache and was very happy.