Regular Price:

$53.42
Sale Price:

$39.00
2 reviews
5.0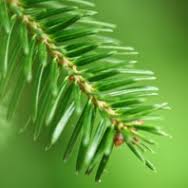 100% Natural and Pure Fir Balsam Absolute Oil
Fir Balsam Absolute Oil
Weight

Price

Sale Price

Add to Cart

15ml./ 0.528oz

$53.42

$39.00

30ml./ 1.056oz

$104.79

$76.50

50ml./ 1.760oz

$167.12

$122.00

100ml./ 3.520oz

$319.18

$233.00

250ml./ 8.799oz

$717.81

$524.00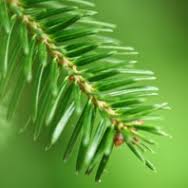 Fir Balsam Absolute Oil
Botanical Name:
Abies balsamea
More Essential Products
Botanical Name
Abies balsamea
Method of Extraction
Solvent Extraction.
Part Of Plant Used
Needles of fir.
Application
It is used for soothing mental tension and muscular discomfort.
Strength & Aromatic scent
Rich, Sweet aroma with Woody and Balsamic Overtone .
Color
Dark Brown Viscous Liquid.
Blends Well With
Spruce, Pine, Cedarwood, Lavender and Rosemary essential oils.
History
Since ancient times, Balsam Fir oil is used for a variety of purposes, from supporting respiratory function to easing joint and muscular discomforts.
Precautions
Pregnant woman and nursing mother should seek proper medical advice before using this oil.
Traditionally, utilized for easing muscle pain, Fir Balsam Absolute Oil is derived from the needles of fir by solvent extraction method. The fragrance of this oil is clear, suave balsamic with amazing tenacity and woody overtone, which instantly refreshes one's mind. Thus, apart from relieving cough, bronchitis, sinus, etc it is widely used in the formulation of sacred perfumes and incense compositions. The Balsam fir is a small to medium-sized evergreen tree with a narrow conic crown and flat leaves. It is endowed with properties like astringent, sedative, antiseptic, anti-inflammatory and anti-coagulant. Balsam fir resembles with the beautiful conifer tree which is also called a Christmas tree.
Medicinal Uses: Fir Balsam Absolute Oil is enriched with numerous therapeutic properties thus it is beneficial in relieving the symptoms of rheumatic pain, respiratory problem, nervous tension, wounds, sciatica, lumbago, and scoliosis.
Spiritual Influence: Balsam oil has proven effective in empowering mind. It is widely appreciated for aligning sacral and heart chakra as well as for maintaining emotional balance.
Other Uses: It is ideal to be used in the production of insect repellent sprays. Also, it is used in the formulation of soaps, air fresheners, shaving creams, household cleansers and bath preparations.
Best oil for respiratory troubles
This absolute oil helps me a lot from my respiratory problems such as flu, cold and cough.

Ideal for joint and muscular discomfort
One of my relatives was suffering from muscular discomfort from a long time when she consulted the physician, the doctor suggested her to use Fir Balsam Absolute Oil. After using for about 2 weeks, she got respite from her troubles.