Regular Price:

$100.00
Sale Price:

$72.00
2 reviews
5.0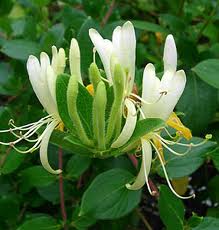 100% Natural and Pure Honeysuckle Absolute Oil
Honeysuckle Absolute Oil
Weight

Price

Sale Price

Add to Cart

15ml./ 0.528oz

$100.00

$72.00

30ml./ 1.056oz

$191.67

$138.00

50ml./ 1.760oz

$305.56

$220.00

100ml./ 3.520oz

$583.33

$420.00

250ml./ 8.799oz

$1312.50

$945.00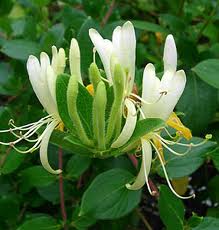 Honeysuckle Absolute Oil
Botanical Name:
lonicera caprifolium
More Essential Products
Botanical Name
lonicera caprifolium
Method of Extraction
The method used for its extraction is the Solvent Extraction method.
Part Of Plant Used
Dried flower petals of honeysuckle.
Origin
It has originated from China, Europe and North America.
Application
It is widely used in skin care products and aromatherapy for its medicinal properties.
Strength & Aromatic scent
Intensely sweet, floral odor.
Color
It is orange green to green brown in color.
Blends Well With
It blends well with citrus and floral oils.
History
In AD 659, Honeysuckle was first used as a Chinese medicine for releasing poisons from the body. Honeysuckle oil is being used throughout the world for thousands of years to treat respiratory problems.
Precautions
Pregnant woman and nursing mother should seek proper medical advice before using this oil.
Honeysuckle Absolute Oil is derived from the dried flower petals of Honeysuckle through the solvent extraction method. Honeysuckle is native to Northern Hemisphere and belongs to the family Caprifoliaceae. This plant is also known as woodbine, Plumeria alba and Lonicera Caprifolium. Honeysuckle Absolute Oil possesses antibacterial property and is widely used to treat sore throat. It also has anti-oxidant property for which it is used in the formulation of anti-aging cosmetic products. Besides, this oil is widely demanded in perfumery for its characteristic sweet floral fragrance.
Aromatherapy: For its sweet floral whiff, it is used in aromatherapy to ease pain, calm irritation and reduce inflammation.
Cosmetic: It is extensively used in the preparation of anti-aging products.
Skin Care: This absolute oil comprises the cleansing and detoxifying properties which help to restore glowing and fresh skin. Skin troubles such as blemishes, rashes, acne, cuts and abrasions can also be treated effectively by using this absolute oil.
Respiratory Benefits: It is used to cure upper respiratory tract infections including asthma, colds, influenza, swine flu, and pneumonia, other viral and bacterial infections.
Excellent alternative for skin problem
I was so annoyed with my skin problems until my friend told me about Honeysuckle Absolute Oil. After using for about few days my problem has almost decreased to a great level.

Best for inflammation
Last year, I was suffering from skin inflammation problem, I have tried lots of medicine but no medicine helped me then my maternal aunt told me to use Honeysuckle Absolute Oil and it did helped me a lot.