Regular Price:

$102.03
Sale Price:

$75.50
2 reviews
5.0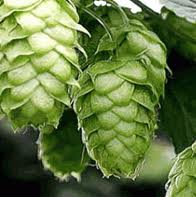 100% Natural and Pure Hops Absolute Oil
Hops Absolute Oil
Weight

Price

Sale Price

Add to Cart

15ml./ 0.528oz

$102.03

$75.50

30ml./ 1.056oz

$195.95

$145.00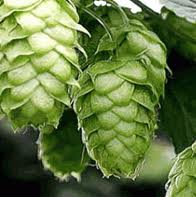 Hops Absolute Oil
Botanical Name:
Humulus lupulus
More Essential Products
Botanical Name
Humulus lupulus
Method of Extraction
Food Grade Solvent method is used to extract this absolute oil
Part Of Plant Used
Flowers and Leaves of hops plant.
Origin
It has originated from Germany.
Application
It is used in the brewing of beers and in aromatherapy.
Strength & Aromatic scent
Rich, spicy, warm whiff.
Color
Clear to pale yelllow liquid.
Blends Well With
It blends well with citrus oils, nutmeg, copaiba balsam, pine, spice oil
History
Around 15th century, hops became a renowned beer flavoring agent and were imported from England.
Precautions
Pregnant woman and nursing mother should seek proper medical advice before using this oil.
Hops Absolute Oil is derived from the flowers and leaves of Hop plant by solvent extraction method. Hops are the female flowers of the hop plant i.e. Humulus lupulus that are also known as seed cones or strobiles. Hops are used as flavoring agent or stability agent in beer for their characteristic flavor and are used for their therapeutic properties in herbal medicine. Also, hops absolute oil is widely used to treat the problem of insomnia, stress & anxiety and digestive system related problems.
Insomnia: This absolute oil is a highly effective treatment for the problem of insomnia.
Menstrual Problems: Its estrogenic effects relieve hot flashes and acute menstrual cramps.
Diuretic: This absolute oil eliminates harmful toxicants from the body including excess bile, uric acid, fats acids as well as salts. Thereby, promotes good urinary health.
Treat Anxiety and Nervousness: The sedative property of this absolute oil helps in treating nervousness and anxiety. Besides this, it also promotes a sense of well-being and relaxation.
Digestive Problems: It is beneficial for treating digestive problem and maintaining good digestive health.
Cured my menstrual pain
I used this oil to deal with menstrual pain and it has really provided me relief from my problem

Amazing oil for insomnia
From the past few months I was suffering from insomnia and I have tried so many medicines but nothing worked then my grandfather told me about Hops Absolute Oil. Trust me, it helped me a lot and gave me instant relief.