Regular Price:

$54.22
Sale Price:

$39.58
1 reviews
4.0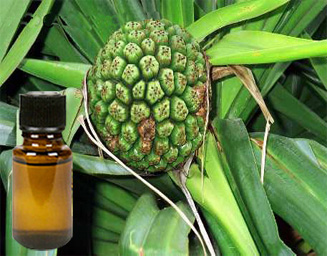 100% Natural and Pure Kewra Water Oil
Kewra Water Oil
Weight

Price

Sale Price

Add to Cart

50ml./ 1.760oz

$54.22

$39.58

100ml./ 3.520oz

$98.97

$72.25

250ml./ 8.799oz

$232.88

$170.00

500ml./ 17.598oz

$438.36

$320.00

1000ml./ 35.195oz

$876.71

$640.00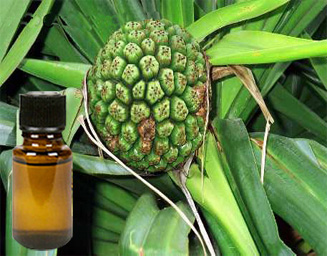 Kewra Water Oil
Botanical Name:
Pandanus Odoratissimus
More Essential Products
Botanical Name
Pandanus Odoratissimus
Method of Extraction
Distillation process is used to extract this water oil.
Part Of Plant Used
Flowers of pandanus tree are used for the extraction of this oil.
Origin
India is known to be the native of this organic oil.
Application
This organic oil is used in adding a taste and flavor to the different cuisines and dishes.
Strength & Aromatic scent
The fragrance is very sweet and absolutely captivating.
Color
The color of kewra water oil varies from colorless to pale yellow.
Blends Well With
It has a tendency to mix well with ylang ylang essential oil and few other oils too.
History
Since years, it famous in the Southeast Asia for its fragrance and unique aroma.
Precautions
Kewra water oil is considered to be non sensitizing but it should only be used in the dilutions.
Kewra water oil is actually extracted from the distillation method from the flowers of pandanus. This oil has got number of uses in day to day life as it is widely used in the preparation of cuisines to add aroma and taste to the dish. Even in the perfumery industry, it is used at a wider scale. Some sources and studies have also revealed that this water oil is also used in the treatment of cancer. It is very famous in the parts of Southeast Asia but has become very popular in the rest of the parts of the world also.
Aromatherapy: - Kewra water oil is widely used in the different treatments of aroma therapies because it gives a very warming and soothing effect to the body. It calms down the body and relieves you from stress and depression. It has become very famous among most of the aroma therapists.

Culinary uses: - This water oil is used for the culinary purposes. Many people use it to add an extraordinary flavor and fragrance to the homemade cuisines and various types of dishes. Not just in the dishes but it is also added to the drinks and the mock tails for that mild aroma and exotic taste.
Perfumery industry: - It is widely used in the manufacturing of scents and perfumes. The fragrance of this attar is very famous and many people are a big fan of it. Those who are engrossed in the perfumery industry use it a very wider scale. You can surely use this attar to feel and experience its unique aroma.
Nice fragrance and taste
For that secret ingredient and taste, I add kewra water oil to almost all my dishes. My dishes have gained much popularity among my relatives and friends. They come to my place with their demands of one or the other favorite dishes. It feels great and happy. I would rather ask other housewives also to use this awesome oil and give that real taste to the cuisines.