Regular Price:

$16.22
Sale Price:

$12.00
1 reviews
5.0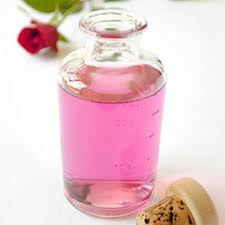 100% Natural and Pure Rose Water
Rose Water
Weight

Price

Sale Price

Add to Cart

100ml./ 3.520oz

$16.22

$12.00

250ml./ 8.799oz

$22.97

$17.00

500ml./ 17.598oz

$44.59

$33.00

1000ml./ 35.195oz

$87.84

$65.00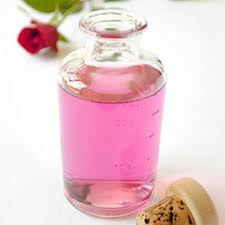 Rose Water
Botanical Name:
Rosa Damascene
More Essential Products
Botanical Name
Rosa Damascene
Method of Extraction
The method used for its extraction is steam distillation.
Part Of Plant Used
Rose petals are used for the extraction of this oil.
Origin
France and Asia are known to be the origin of this oil.
Application
One can apply this water on skin to feel fresh and rejuvenated. It will remove the dirt from the skin will open up the pores.
Strength & Aromatic scent
This perfumed water has got very pleasant, mild and captivating fragrance.
Color
The color of rose water is a bit pale yellowish.
Blends Well With
It mixes well with jasmine, palmarosa, geranium and clove oils.
History
This water is very famous since years and is used to keep the skin clear and dust free.
Precautions
Rose water is completely non sensitizing and non toxic in nature but it should still be avoided by the ladies who are in the pregnancy phase. Even infants and nursing mothers should avoid this water. They can use it after seeking proper medical guidance from a medical practitioner.
Rose water is extracted by the rose petals from the process known as steam distillation. The chemical composition of this perfumed water consists of phenyl ethanol, linalool, citronellol, farnesol and few others. The therapeutic properties of it includes anti inflammatory, antiseptic to name just a few. Even in some parts of the globe, this organic water is used in the religious ceremonies.
Anti inflammatory: - Rose water is used as effective anti inflammatory. If your skin has developed swelling, redness, irritation or your skin is over heated then you can make use of this perfumed water to get instant results. It will not cause any side effects because it is completely organic in nature and does not contain any harmful chemicals.
Anti stress: - This organic water is very powerful and helps in overcoming from the stresses and anxiety conditions. It has got calming and soothing properties. The mild and pleasant fragrance of this water helps in filling the mind with positive emotions and keeps the negative thoughts far away.
Cleanser: - It is believed to be one of the finest skin cleansers for the body. It works well in removing the dust from the skin and opens up the skin pores in turn, keeping acne and pimples away. It helps in making you feel rejuvenated and fresh. It also brings a glow and shine to the skin making you look younger.

Rose water works well
It's so natural and the fragrance of this perfumed water is so ecstatic that it makes me feel refreshed and soothes my nerves. This site is simply awesome. I have ordered few more oils from this site. I would recommend others also to use rose water in order to get rid of acne and pimples.