Regular Price:

$41.89
Sale Price:

$31.00
1 reviews
5.0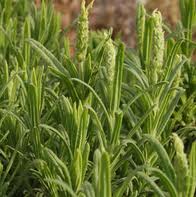 100% Natural and Pure Lavender Green Absolute Oil
Lavender Green Absolute Oil
Weight

Price

Sale Price

Add to Cart

15ml./ 0.528oz

$41.89

$31.00

30ml./ 1.056oz

$74.32

$55.00

50ml./ 1.760oz

$121.62

$90.00

100ml./ 3.520oz

$241.89

$179.00

250ml./ 8.799oz

$601.35

$445.00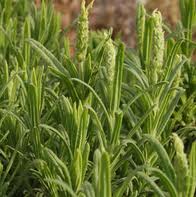 Lavender Green Absolute Oil
Botanical Name:
Lavendula Officinalis
More Essential Products
Botanical Name
Lavendula Officinalis
Method of Extraction
The method used for its extraction is the solvent extraction method.
Part Of Plant Used
To extract it, flowers of Lavender are utilized.
Origin
It has originated from Bulgaria.
Application
It is widely used to cure skin irritations, burns and insect bites.
Strength & Aromatic scent
It has a sweet, slightly herbaceous, and floral scent.
Color
It is a green-yellow to green-brown clear oily liquid.
Blends Well With
It blends well with Bay, Chamomile, Bergamot, Citronella, Geranium, Clary Sage, Jasmine, Mandarin, Lemon, Orange, Palmarosa, Pine, Patchouli, Tangerine, Rosemary, Thyme, Rosewood, and Ylang Ylang.
History
In the ancient Greece, Lavender was known by "nard," "nardus," or "spikenard" and was used to heal insomnia and aching backs.
Precautions
Nursing mother and pregnant woman should seek proper medical advice before using this oil.
Lavender Green Absolute Oil is extracted from the flowers of Lavender by solvent extraction method. This absolute oil is a volatile liquid. It is derived from the fragrant flowers of perennial lavender plant (Lavendula Officinalis). It is a genus of 39 species of flowering plant that belongs to the sub family Nepetoideae and family Lamiaceae. The herbaceous Lavender is extensively grown throughout Mediterranean region mainly in Bulgaria, France and Spain. This oil has great antiseptic properties and widely used to treat cuts and wounds. It is also used to deal with the insect bites and skin irritation.
Antiseptic: This absolute oil is best for cuts, wounds and injuries. It prevents your cuts and wounds to become septic.
Antidepressant: This oil helps in combating with depression. Besides this, it also alleviates anxiety, mental fatigue, stress and negative thoughts.
Diuretic: This absolute oil eradicates harmful substances from the body such as uric acid, fat acid, excessive bile as well as salts through urination. Besides this, it also prevents infection in the urinary system.