Regular Price:

$61.64
Sale Price:

$45.00
1 reviews
5.0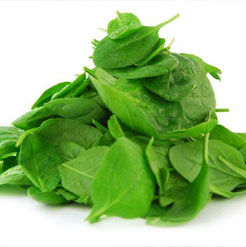 100% Natural and Pure Spinach Leaf Absolute Oil
Spinach Leaf Absolute Oil
Weight

Price

Sale Price

Add to Cart

15ml./ 0.528oz

$61.64

$45.00

30ml./ 1.056oz

$115.34

$84.20

50ml./ 1.760oz

$183.56

$134.00

100ml./ 3.520oz

$349.32

$255.00

250ml./ 8.799oz

$784.93

$573.00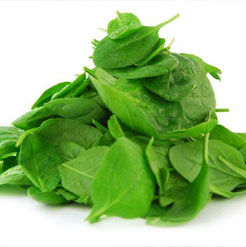 Spinach Leaf Absolute Oil
Botanical Name:
Spinacia oleracea
More Essential Products
Botanical Name
Spinacia oleracea
Method of Extraction
Solvent Extraction method is used to extract this absolute oil.
Part Of Plant Used
It is derived from the green leaves of spinach.
Origin
It is native to Egypt.
Application
It is a rich source of vitamins A, B, C and D therefore it is extensively used in health food industry.
Strength & Aromatic scent
This absolute oil has a very strong leafy green aroma.
Color
It is a dark viscous liquid having a dark brown color.
Blends Well With
Spinach absolute is used independently but its powder form is used with the combination of other herbs.
History
Spinach is very popular in Europe since 15th century. Since ancient time, it is widely appreciated for its taste and aromatic leaves.
Precautions
Pregnant women should take medical guidance before start using this oil.
The spinach is an edible plant which belongs to the Amaranthaceae family. It comprise the amazing properties of diuretic, laxative, astringents, demulcent and cooling agents which is very beneficial for treating the various health ailments. As, it contains the essential nutrients and vital vitamins of A, B, C, it is broadly used for the culinary purposes. In India, it is also famous by the common name of palak. It contains the vital constituents of nitrogenous substances hydrocarbons, and iron sesqui-oxide which is useful for eye protection.
If you are facing the digestion related problem then this oil is perfect solution for you. It is helpful in curing the digestive related problems like constipation, upset stomach, etc.
This absolute oil is helpful in protecting against the severe health complications such as colon cancer, skin cancer, prostrate cancer etc.
In Arabian countries people used it in curing the aliments related to throat and lungs. This absolute oil effectively works in flushing out the harmful toxins of the body and beneficial in curing the urinary problems.
The spinach is extensively used as natural green colorant in the preparation of soaps and candles.