Regular Price:

$216.67
Sale Price:

$156.00
1 reviews
5.0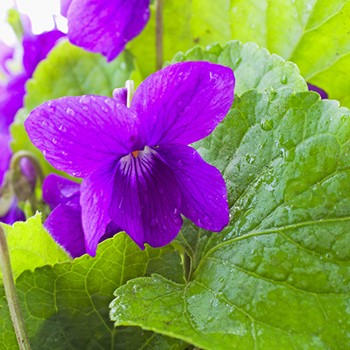 100% Natural and Pure Violet Leaf Absolute Oil
Violet Leaf Absolute Oil
Weight

Price

Sale Price

Add to Cart

15ml./ 0.528oz

$216.67

$156.00

30ml./ 1.056oz

$425.00

$306.00

50ml./ 1.760oz

$676.39

$487.00

100ml./ 3.520oz

$1295.83

$933.00

250ml./ 8.799oz

$2915.28

$2099.00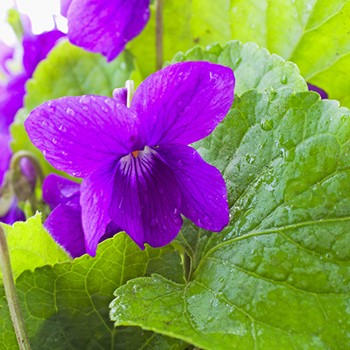 Violet Leaf Absolute Oil
Botanical Name:
Viola odorata
More Essential Products
Botanical Name
Viola odorata
Method of Extraction
It is extracted through the solvent extraction method of the whole ripe fruit.
Part Of Plant Used
Extracted from the fresh leaves of viola plant.
Origin
It has originated from Northern Hemisphere.
Application
This purest form of absolute oil is enriched with the amazing medicinal properties and used for treating the ailments like headache, Insomnia, bronchitis, etc.
Strength & Aromatic scent
It has a leafy note with earthy, herbal and floral aroma.
Color
This floral absolute has a Green to dark green color.
Blends Well With
It mixes well with jojoba, Bay, Benzoin, Clary Sage, Geranium, Grapefruit, Neroli, Lavender, Lemon, Rose, Sandalwood and other essential oils.
History
Since ancient Victorian times, the violet plant has been used as a prime ingredients in various cosmetic and perfume products. It is used as herbal medicine for treating the congestive pulmonary disorder and skin ailments.
Precautions
It is Non-toxic and non-irritating, but it may cause the skin irritation therefore always use it after diluting with other carrier oils.
The viol plant is a perennial flowering plant which belongs to the violet family of violaceae. In India, it is also known by the name of Banafsha and used as a medicine to treat the sore throats and tonsillitis. It is also famous by the different names of English violet, sweet violet, garden violet and common violet. This floral absolute comprises the main constituents of Nonadienal, Parmone, Bezl Alochol and hexyl alcohol.
As this floral absolute enriched with the wonderful medicinal properties therefore it is extensively used on pharmaceutical preparation. It is capable in curing the ailments like bronchitis, sore throats, rheumatism, slow-moving blood circulation, etc.
It has a skin friendly and antiseptic property which is beneficial in treating the skin ailments like eczema, dermatitis, itching, rashes, acnes, etc. The violet leaf absolute is a perfect option for oily skin and helps in improving your skin tone.
If you are an insomnia patient then Violet Leaf Absolute Oil is a perfect option for you. It can effectively soothe
your mind and provide the relaxing sound sleep.