Regular Price:

$24.66
Sale Price:

$18.00
1 reviews
5.0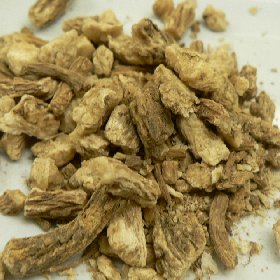 100% Natural and Pure Angelica Root Oil
Angelica Root Oil
Weight

Price

Sale Price

Add to Cart

15ml./ 0.528oz

$24.66

$18.00

50ml./ 1.760oz

$67.12

$49.00

100ml./ 3.520oz

$135.62

$99.00

250ml./ 8.799oz

$313.70

$229.00

500ml./ 17.598oz

$587.67

$429.00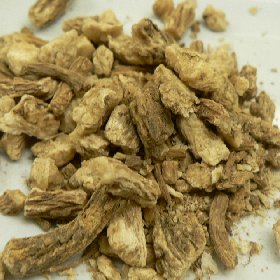 Angelica Root Oil
Botanical Name:
Angelica Archangelica
More Essential Products
Botanical Name
Angelica Archangelica
Method of Extraction
The method used for its extraction is the steam distillation process.
Part Of Plant Used
To extract it, dried roots, rhizome and seeds of Angelica plant are utilized.
Origin
It has originated from China.
Application
It is highly effective in combating with mental depression.
Strength & Aromatic scent
It is a clear liquid with amber smell.
Color
It is pale yellow to orange brown in color.
Blends Well With
It blends well with Clary sage, Basil. Patchouli, Chamomile and Basil.
History
In ancient times, roots of Angellica plant were used as a type of incense to perfume houses.
Precautions
Woman during their pregnancy phase should seek proper medical advice before using this oil.
Angelica Root Oil is derived from the dried roots, rhizome and seeds of Angelica plant by steam distillation process. Angelica is a tall hairy, biennial and perennial plant with ferny leaves and umbels of white or greenish-white flowers. It grows up to the height of 1–3 feet tall with large bipinnate leaves and its flowering time is June to August. Its large, starburst and sparkling flowers are pollinated by variety of insects. Some of its species are grown as flavoring agents while others are grown for medicinal properties. Angelica Root Oil is also recognized as the Holy Spirit Root or Holy Ghost, Archangel Root and Oil of Angels. This oil bears its name as its healing power is so great and vast that the origin of this oil must be from a divine source.
Aromatherapy Usage: Due to its antibacterial and anti-fungal properties, it is widely used in Folk Medicine. It is effective in combating with mental fatigue, exhaustion, stress and anxiety.
From a long time, this floral absolute oil is widely used for treating various digestive and respiratory problems. It is highly effective in healing fatigue, indigestion, migraine, bronchitis, coughs, colds, dull and congested skin, gout, stress related disorders as well as water retention problems.
It strengthens your immune system, helps in the elimination of harmful toxins and also helps in combating with infection.
This floral absolute oil is key ingredient in the flavoring of liquors.
It is highly effective in women cramp relating to menstruation and menopause. It also helps in problems related with heart and blood circulation.
Alleviate my heart problems
I was suffering from heart problems from a long time. I have tried so many products in order to overcome from heart problems, but none of them rendered expected results. Then someone suggested me to use Angelica Root Oil. I have used it for about 2 months and I got immense relief. Hats off to this amazing oil.