Regular Price:

$26.39
Sale Price:

$19.00
1 reviews
5.0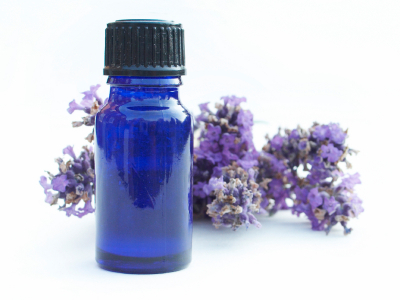 100% Natural and Pure Lavender T
Lavender T
Weight

Price

Sale Price

Add to Cart

1000ml./ 35.195oz

$180.56

$130.00

500ml./ 17.598oz

$97.22

$70.00

250ml./ 8.799oz

$50.00

$36.00

100ml./ 3.520oz

$26.39

$19.00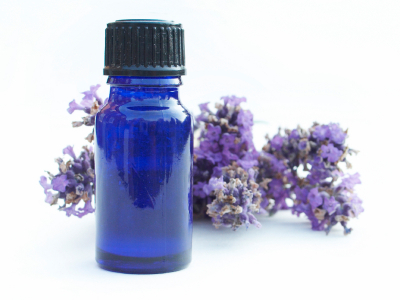 Sale Price 1000ML: $130.00
Lavender T
Botanical Name:
Lavandula Officinalis
More Essential Products
Botanical Name
Lavandula Officinalis
Method of Extraction
Method used for the extraction of this oil is steam distillation.
Part Of Plant Used
It is extracted from the flowers of the plant.
Origin
Its origin is France.
Application
Aroma therapists can apply Lavender T in their aromatherapy treatments while people facing the respiratory problems like bronchitis and asthma can make use of this oil to get instant relief.
Strength & Aromatic scent
Its aroma is very fresh and light.
Color
It's very watery in viscosity.
Blends Well With
It has a propensity to mix well with jasmine, geranium, lemon and ylang ylang oils.
History
Since years, lavender T is used for curing the respiratory problems of asthma and bronchitis. People used to use it for relaxing their mind and body and today, it is widely used all across the globe.
Precautions
Although, it is considered to be non toxic, non irritating and non sensitizing, pregnant ladies and children should completely avoid it. You are suggested to seek a proper advice before using it.
Lavender T is extracted from the flowers of an evergreen plant known as Lavandula officinalis. The leaves of this plant are green gray in shade which looks very attractive. It is known that this is not at all a pure compound and is made up of linalyl acetate, linalool and phytochemicals. This oil is used for curing many health problems like headache, cough, infections related to respirator system and many more.
Perfume industry: - Lavender T is used in the manufacturing of different perfumes because of its calming and soothing fragrance. Many people prefer buying those perfumes only which has got the fragrance of lavender only.
Aromatherapy: - Many aroma therapists use lavender T in different aromatherapy treatments. It has a very relaxing and gentle effect on the body and gives a piece of mind. Mental fatigue, depression, stress and tension are reduced to a great extent by this oil.
Other uses: - You can use lavender T on minor burns and on insect bites also. The antiseptic and pain relieving properties of it will give you an instant relief. Problems like sunburn and sunstroke can also be cured with it while people suffering from asthma & bronchitis can also utilize it. Furthermore, it is used in the lotions and hair products and is made in use as an effective mosquito repellant too.

Best oil for aromatherapies
I am an aroma therapist and many of my customers demand for Lavender T to be used in their aroma therapy treatment. Due to it increasing demand due to its calming and soothing effects, I was searching for some good online store which could help me with my requirement. Gradually, I came to know about this web store. Without making any delays, I ordered it from this site and I must say, it actually calms the body and now, all my customers are very happy.