Regular Price:

$123.47
Sale Price:

$88.90
1 reviews
5.0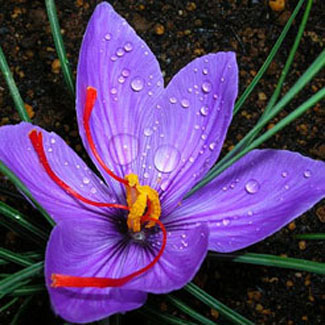 100% Natural and Pure Saffron/ Zafran/Kesar Absolute Oil
Saffron/ Zafran/Kesar Absolute Oil
Weight

Price

Sale Price

Add to Cart

15ml./ 0.528oz

$123.47

$88.90

30ml./ 1.056oz

$237.78

$171.20

50ml./ 1.760oz

$380.00

$273.60

100ml./ 3.520oz

$722.22

$520.00

250ml./ 8.799oz

$1625.00

$1170.00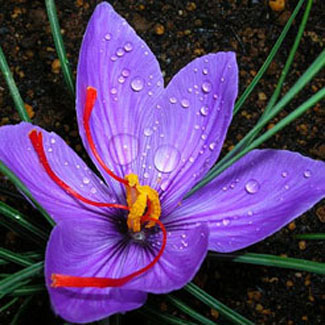 Saffron/ Zafran/Kesar Absolute Oil
Botanical Name:
Crocus sativus
More Essential Products
Botanical Name
Crocus sativus
Method of Extraction
Alcohol extraction method is used to extract this absolute oil.
Part Of Plant Used
It is derived from the saffron flower.
Origin
It is native to India.
Application
It is enriched with the wonderful properties which is helpful in curing the various health ailments.
Strength & Aromatic scent
This absolute oil has a woody and hay like fragrance.
Blends Well With
It generally blends well with almost all the essential oils.
Precautions
Pregnant women and nursing mother should consult the expert before using this absolute oil.
Saffron absolute oil is extracted from the autumn flowering perennial plant of crocus sativus by using the alcohol extraction method. It is also known by another name of saffron crocus which belongs to the Iridaceae family. It is having a beautiful purple flower with yellow stamen and grows up to the height of 20-30cm. This plant grows well in the place where dry & hot winds blows across the land. Saffron is one of the most precious species and also known by the name of kesar and Zafran.
The Saffron/ Zafran/Kesar Absolute Oil enriched with the anti-carcinogen property which is capable in reducing the growth of cancer cells. It is very beneficial for the patients who are suffering from the severe cancer problems.
It is used as effective tonic for heart, liver, stomach and uterus.
This wonderful absolute oil works magically in eradicating the mental stress related problems like stress, anxiety, annoyance, fatigue and many more. It eliminates the negative thoughts of the mind and boost up your self esteem.
It is enriched with the wonderful medicinal properties which are useful in curing the various health complications like typhoid, cholera, food poisoning, diarrhea and others.
Furthermore, this absolute oil is also used for healing infection of skin, eyes, wounds and ears. It prevents wounds from the infection and septic problem.