Regular Price:

$38.67
Sale Price:

$29.00
2 reviews
5.0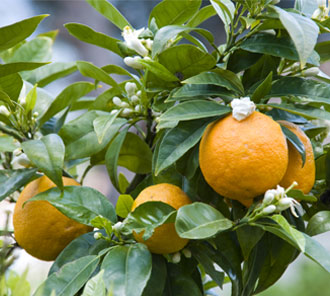 100% Natural and Pure Orange Blossom Absolute Oil
Orange Blossom Absolute Oil
Weight

Price

Sale Price

Add to Cart

15ml./ 0.528oz

$38.67

$29.00

30ml./ 1.056oz

$68.00

$51.00

50ml./ 1.760oz

$112.00

$84.00

100ml./ 3.520oz

$222.67

$167.00

250ml./ 8.799oz

$553.33

$415.00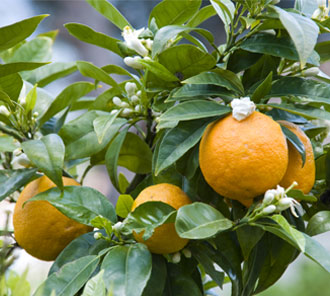 Orange Blossom Absolute Oil
Botanical Name:
Citrus aurantium var. amara
More Essential Products
Botanical Name
Citrus aurantium var. amara
Method of Extraction
It is extracted through the solvent extraction method
Part Of Plant Used
The blossoms of orange bitter tree are used to derive it.
Origin
It has originated from Tunisia.
Application
It is used by the perfume industry in large scale.
Strength & Aromatic scent
It has a deep, orange- floral aroma.
Color
It is a clear liquid having a yellow to amber color.
Blends Well With
This absolute oil blends well with Ambrette seeds, black pepper, jasmine, patchouli, rose, tuberose clove and other essential oils.
History
In Chinese tradition, the orange flowers are the symbol of omens purity, moral virtue and innocence.
Precautions
It should be diluted before using. Pregnant women should use this absolute oil under the proper expert guidance.
This absolute oil is obtained from the blossoms of Bitter orange which refers to the citrus tree belongs to Rutaceae family. The orange blossom absolute oil is made by the same flowers which are used in the preparation of Neroli oil but it thicker than it. It possesses a very rich and orange floral aroma which is extensively used in the perfumery applications. Bitter orange is also used as a stimulant and appetite suppressant in herbal medicines due to the presence of synephrine in it. It is also known by the common name of Blood orange oil and comprises the vital constituents of Amber carbinol, amyl benzoate, Alpha- amyl cinnamaldehyde. This oil is easily soluble in alcohol and insoluble in water.
This absolute oil is famous for its deep floral fragrance and highly demanded by the perfume industries. It is used as a base ingredient in the formulation of myriad variety of exclusive and alluring perfumes and scents.
It mixes well with other essential oils and widely used in aroma therapy centers due to its wonderful calming and soothing effects which revitalizes your mind as well as body. It effectively works in eliminating the negative thoughts of your mind which is the major reason of causing mental stress problem.
Good for aromatherapy
I was looking for the different fragrances which could be beneficial for me in my aromatherapy treatments. One of my friends told me about the Orange Blossom Absolute Oil and its outstanding properties that can suppress mental stress problems. After using this oil in my aromatherapy I feel its calming and soothing effects on me.

Amazing express shipping services
I ordered Orange Blossom Absolute Oil from this site. I was surprised when I received my parcel within next 4 days. I could not believe that from India, they send product to US in 4 days. Wow!!