Regular Price:

$33.78
Sale Price:

$25.00
1 reviews
5.0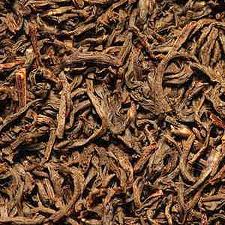 100% Natural and Pure Tea, Black Absolute Oil
Tea, Black Absolute Oil
Weight

Price

Sale Price

Add to Cart

50ml./ 1.760oz

$33.78

$25.00

100ml./ 3.520oz

$59.46

$44.00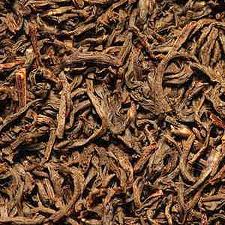 Tea, Black Absolute Oil
Botanical Name:
Euphorbia Pulcherrima
More Essential Products
Botanical Name
Euphorbia Pulcherrima
Method of Extraction
Solvent extraction method is used to extract this oil.
Part Of Plant Used
It is derived from the Ceylon tea leaves
Origin
It has originated from Bulgaria.
Application
This absolute oil is used in the preparation of cosmetic products and aromatherapy treatments.
Strength & Aromatic scent
It has warm, herbal, balsamic and citrus like aroma.
Color
The colour of this absolute oil is yellow.
Blends Well With
It blends well with Oakmoss, hyacinth, floral and citrus oils.
Precautions
It is safe to use but pregnant women and children are always advised to take medical guidance before start using it.
The absolute oil of black tea is also known by the common names of Lavender absolute and lavender oil. This oil mixes well with the lavender oil and pure tree oil to produce the soft and floral aroma. It is enriched with the amazing natural properties like antiviral, antifungal and anti bacterial which is very beneficial for treating the numerous health ailments. It is the combination of vital elements of essential oils, waxes and fatty acids.
If you are looking for natural way to control the high blood pressure problem then black tea absolute oil is best solution for you. It is blessed with the natural medicinal properties which effectively work in controlling the blood pressure problem and stimulates your blood circulation for healthy lifestyle.
It is a best antiseptic and good for healing the stings, minor cuts, wounds, burns and many more.
The anti depressant agents present in this absolute oil are capable of eliminating the negative thoughts which causes the mental stress and revitalizes your body. It is good for the insomnia patients as it reduces the stress and promotes the peaceful sleep.
Furthermore, it is used for treating the various skin related ailments like cracked & dry skin, nappy rashes, varicose vein etc. It is extensively utilized in the preparation of myriad variety of cosmetic products which includes soaps, creams, shampoo, etc.
The aroma therapist also used this oil to treat their patients who are troubling with the mental stress related problems like stress, depression, etc.
Stress buster
Most of the time, I feel very uncomfortable and tiered because of my mental stress. One of my friends told me about the Tea Black Absolute Oil then I ordered it from this site. After using it for ten days I actually feel the difference in myself. It helps me a lot to overcome from my problem. Thanks to my friend who told me about this oil.