Regular Price:

$22.68
Sale Price:

$16.10
0 reviews
0.0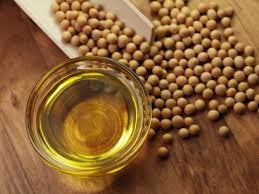 100% Natural and Pure Soya Bean Carrier Oil
Soya Bean Carrier Oil
Weight

Price

Sale Price

Add to Cart

500ml./ 17.598oz

$22.68

$16.10

1000ml./ 35.195oz

$42.25

$30.00

2000ml./ 70.390oz

$83.08

$58.99

5000ml./ 175.975oz

$204.37

$145.10

10000ml./ 351.950oz

$402.80

$285.99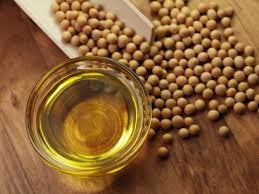 Soya Bean Carrier Oil
Botanical Name:
Glycine Soja
More Essential Products
Botanical Name
Glycine Soja
Method of Extraction
Cold Pressed Extraction
Application
It stays supple and light on skin, thus it is extensively used by massage therapists.
Strength & Aromatic scent
Mild Fragrance.
Color
Pale yellow to light yellow color
Blends Well With
It blends well with essential oil with light viscosity.
History
Soya bean was one of the crucial crops of Asia and gradually it sprawled to United States, Brazil and Argentina. In the late 19th century, it was introduced to Africa.
Precautions
Medical Consultation is highly recommended prior to using this oil.
Native to East Asia, Soya bean is a species of legume which is rich in vitamins and fatty acids. Further, its seeds are used to extract this massage oil, which is nourished with lecithin and sterolins. Soya bean is light-textured oil with mild aroma and is considered suitable for massages as it quickly gets absorbed and leaves skin supple. It also blends well with other oils and is makes a perfect base for adding other carrier oils with specific properties. Soya bean oil is widely known as an effective alternative to sweet almond oil.