Regular Price:

$19.70
Sale Price:

$13.99
0 reviews
0.0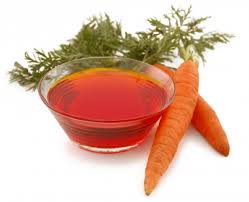 100% Natural and Pure Carrot Tissue Infused oil
Carrot Tissue Infused oil
Weight

Price

Sale Price

Add to Cart

250ml./ 8.799oz

$19.70

$13.99

500ml./ 17.598oz

$33.24

$23.60

1000ml./ 35.195oz

$59.86

$42.50

2000ml./ 70.390oz

$114.07

$80.99

5000ml./ 175.975oz

$281.68

$199.99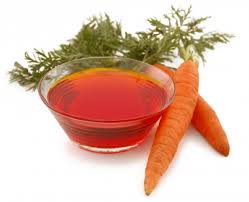 Carrot Tissue Infused oil
Botanical Name:
Daucus Carota.
More Essential Products
Botanical Name
Daucus Carota.
Method of Extraction
Steam Distillation Process.
Part Of Plant Used
Carrot Tissues.
Application
It is widely used to add color to beauty and skin care products.
Strength & Aromatic scent
Slight Earthy aroma.
Color
Red/orange color liquid.
Blends Well With
Most of the essential oil including chamomile, lavender, coriander, Geranium, cedarwood and other citrus or spice essentials.
History
Carrots are believed to originate from Iran and Afghanistan. Further, its cultivation started in China, Japan, Netherlands, Europe and America.
Precautions
It is advisable that pregnant women and nursing mothers should seek proper medical consultation from an expert before using this oil.
Our therapeutic grade Carrot tissue infused essential oil is derived through steam distillation process by infusing carrot oil into sunflower oil. It is one of the most demanding natural infused oils. Since ancient times, it has been used by aroma therapists in combination with other carrier oils. It is commonly known as Sativus, Carrot, Daucus Carota and many other names. It is an excellent natural colorant thus, extensively used to add bright sunny yellow color to soaps.
Carrot tissue infused essential oil is considered as one of the premium oils to repair, rejuvenate and regenerate skin tissues. It is highly enriched with vitamins B, C, D, E, beta carotene and essential fatty acids thus, helpful in restricting ageing of the skin. This oil is widely preferred amongst those with more mature skin. In addition, it is extensively used in the preparation of skin care and cosmetic products like beauty soaps, ointments, creams, lip balms and hair care products.