Regular Price:

$26.32
Sale Price:

$20.00
1 reviews
5.0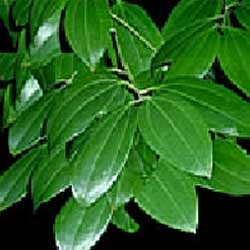 100% Natural and Pure Cinnamon Organic Leaf Essential Oil
Cinnamon Organic Leaf Essential Oil
Weight

Price

Sale Price

Add to Cart

100ml./ 3.520oz

$26.32

$20.00

250ml./ 8.799oz

$51.32

$39.00

500ml./ 17.598oz

$77.63

$59.00

1000ml./ 35.195oz

$130.26

$99.00

2500ml./ 87.988oz

$261.84

$199.00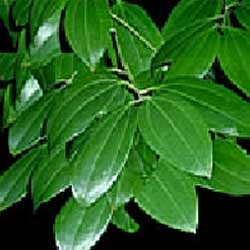 Cinnamon Organic Leaf Essential Oil
Botanical Name:
Cinnamomum zeylanicum
More Essential Products
Botanical Name
Cinnamomum zeylanicum
Method of Extraction
Steam distillation is that by which this oil is extracted.
Part Of Plant Used
Leaves of the plant are used for the extraction of this oil.
Origin
Indonesia is the origin of this oil.
Application
Women can use this essential oil if they are suffering from the severe pains during the menstrual cycle.
Strength & Aromatic scent
The fragrance is somewhat to musky and very spicy in nature.
Color
The color of Cinnamon organic leaf essential oil is pale yellow. The viscosity of this oil is very watery.
History
Since years, this oil has been in use by the ladies to treat the menstrual pins and other problems related to it.
Precautions
It is believed that Cinnamon organic leaf essential oil can cause severe irritation in the mucous membrane. Pregnant ladies, nursing mothers are advised to seek proper medical guidance before using this organic oil for any serious health issue.
Cinnamon organic leaf essential oil is basically extracted from the leaves of the plant by the method known as steam distillation. The chemical composition of this oil includes benzyl benzoate, eugenol acetate, cinnamic aldehyde and others. When it comes to the therapeutic properties of this organic oil, it is considered to be an astringent, antispasmodic, antiseptic, stimulant and many others. In most of the homes, this oil is used for the culinary purposes and to treat various health related issues.
Anti depressant: - Cinnamon organic leaf essential oil is considered to be the finest anti stress oils. It has a tendency to give calmness and soothes the mind, body and soul. It relaxes the mind and keeps the negative emotions away from the mind. It fills the mind with happy thoughts and feelings in turn, letting you overcome from the stress, depression and anxiety.
Pain reliever: - This oil works great against the menstrual pains. Women who face severe pain during the menstrual cycle can make use of this oil. Cinnamon organic leaf essential oil also helps in treating the menstruation related problems. Even some of the doctors have suggested the use of this oil to get rid of the menstrual pains.
Other medicinal uses: - This essential oil helps to treat both the external and internal infections. Not just this but this oil works great in curing the skin related problems like acne, pimples etc. Even the problem of blood pressure can be reduced using this organic oil. Use it frequently to get the instant results.