Regular Price:

$66.67
Sale Price:

$48.00
1 reviews
5.0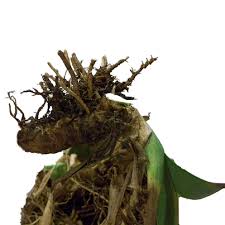 100% Natural and Pure Orris Root Absolute Oil
Orris Root Absolute Oil
Weight

Price

Sale Price

Add to Cart

15ml./ 0.528oz

$66.67

$48.00

30ml./ 1.056oz

$126.39

$91.00

50ml./ 1.760oz

$201.39

$145.00

100ml./ 3.520oz

$386.11

$278.00

250ml./ 8.799oz

$868.75

$625.50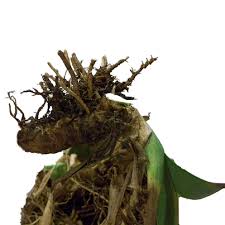 Orris Root Absolute Oil
Botanical Name:
Iris Pallida
More Essential Products
Botanical Name
Iris Pallida
Method of Extraction
It is extracted through the solvent extraction method.
Part Of Plant Used
Orris roots are used to extract it.
Origin
It is native to Italy.
Application
The orris root absolute oil is used in the making of pharmaceutical products due to its amazing medicinal properties.
Strength & Aromatic scent
It has a very pleasing and floral fragrance.
Color
This oily liquid is available in pale yellow color.
History
Since ancient time, orris roots have been used as a prime component in the preparation of western herbal medicine. It is used as toothpaste, tooth power and snuffs in the past time due to its pleasant smell to reduce the bad breath. The dried roots of orris are very beneficial for small babies to chew while teething.
Precautions
Pregnant women should avoid using this traditional attar without having the guidance from an expert.
This absolute oil is prepared from the Orris root which grows in Mediterranean, India, North Africa and different parts of southern Europe. The leaves of orris roots resembles like a sword and produces the beautiful fragrant flowers of pale blue to whitish color which blooms in early summer. It is also known by the name of Iris & Flag Iris. The extraction process to obtain this oil is very slow and time taking. The one tone roots of orris can produce just two kg of oil therefore it is highly expensive and having a beautiful flowery fragrance. It has its own aroma but it is usually vanish when it mixes with other herbs. This absolute oil is the combination of vital constituents of Ionone, Isoflavones, Irilone irigenin, Menthyl myristate, Triterpenes, Iridin, ß-sitosterol, and ß-amyrin
Due to its rich floral aroma the perfume manufactures are very keen for it. It is used as a fixative in formulation of various exclusive and alluring perfumes.
It is a best medicine for treating the ailments such as coughs and diarrhea. It is also used in the preparation of dental products.
The orris roots are also used in tinctures and flavoring the syrups.