Regular Price:

$119.18
Sale Price:

$87.00
1 reviews
5.0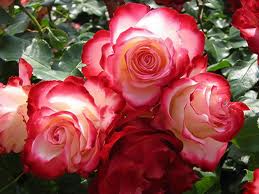 100% Natural and Pure Rose Co2 Absolute Oil
Rose Co2 Absolute Oil
Weight

Price

Sale Price

Add to Cart

15ml./ 0.528oz

$119.18

$87.00

30ml./ 1.056oz

$230.14

$168.00

50ml./ 1.760oz

$367.12

$268.00

100ml./ 3.520oz

$702.74

$513.00

250ml./ 8.799oz

$1580.82

$1154.00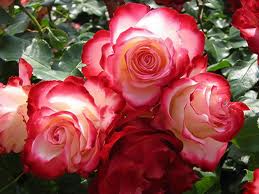 Rose Co2 Absolute Oil
Botanical Name:
Rose centifolia
More Essential Products
Botanical Name
Rose centifolia
Method of Extraction
Carbon dioxide (CO2) method is used to extract it.
Part Of Plant Used
It is derived from the rose centifolia flowers
Origin
It has originated from morocco.
Application
This absolute oil is good for dry & sensitive skin and used in the making of various skin care products.
Strength & Aromatic scent
It has a rich floral aroma.
Color
It is an orange yellow clear viscous liquid.
Blends Well With
This absolute oil blends well with Geranium, Patchouli, Chamomile, Ylang-ylang, Vanilla essential oils.
History
In 17th and 19th century this hybrid rose is developed by the Dutch.
Precautions
Pregnant women and nursing mother should seek a medical guidance before using it.
Rose absolute oil is extracted from the hybrid flower of centifolia rose which is having hundred petals. This plant is having shrubby look and grows up to the height of 1.5-2 m with grayish green pinnate leaves. It is also known by the name of otto of rose and having a very attractive and floral fragrance. This absolute oil is extracted through the CO2 extraction which is also known as supercritical fluid extraction and effective method to derive the natural essence from the plants & herbs. The Rose Co2 Absolute Oil comprises the essential constituents of Citronellol, Geraniol, Nerol, Linalool, Phenyl ethyl alcohol, Farnesol, Stearoptene, a-pinene, ß-pinene, a-terpinene Limonene, p-cymene, Camphene, ß-caryophyllene, Neral and many more.
Due to its pleasing floral aroma this absolute oil is extensively used by the perfume manufacturing industries to formulate the myriad variety of alluring and exotic perfumes, scents, deodorants etc. It is also used in the preparation of aromatic products like candles, room fresheners, hair sprays etc.
Nowadays, most of the people are suffering from the problem of depression and stress due to their busy work schedules. This oil effectively rejuvenates and relaxes your mind as well as body and leads to the healthy life style. It is extensively used in aromatherapy centers to provide the calmness and relives stress from the body.
Apart from this, it is helpful in detoxifying your body and capable in reducing the chances of skin ailments. It is used in the preparation of numerous beauty care products and works effectively for improving the dry and sensitive skin.
It is helpful in improving blood circulation process and boosts the immune system. It tones your heart capillaries and provides relief in cardiac, congestion etc.